Thank you for choosing New Dawn Distributing.
At New Dawn Distributing we went back to nature to find simple solutions to everyday human and environmental concerns.
Our function is to purchase, produce, distribute and license environmentally friendly products for head lice, insects and environmental cleaning through our various wholesale, retail and service partners.  The mission is to be a conduit that brings people and products together for the betterment of the planet and mankind.
Why we do what we do:  We want to help you be successful in the head lice removal industry by teaching you how to gain loyal and delighted customers who desire to do business with your company.  Together building added trust by providing effective quality head lice removal care using the most innovative and effective products on the planet.
Enhance your existing lice removal business or become a head lice removal provider
Enhance Your Business:     Download PDF
Become a Head Lice Removal Provider:   Download PDF
Testimonials    Download PDF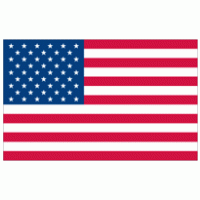 Visit The Lice Removal Network of America for lice removal providers in the USA.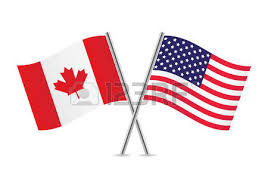 MASTER LICENSEE of HDM
PRODUCTS THAT CHANGE THE WORLD
FOR THE BETTERMENT OF MANKIND
The Problem: Head Lice Resistance and the over use and abuse of pesticides on children and our planet
The Solution: Lice Squad's #1 Time Head Lice Solution with Exclusive HDM Mineral Technology.
The Result: Happy lice free families and a better world
At New Dawn Distributing we went back to nature to find solutions
Now offering sub-licensing opportunities across the USA to manufactures and lice removal companies who want access to this revolutionary technology. A solution that speeds up the service process so you can treat clients faster with limited follow up care. No heavy bulky equipment, no follow up concerns and the most environmentally friendly and effective solution on the market.
In Canada you can build a better lice business with a Lice Squad.com franchise. We are the leading head lice removal and product provider across the country with over 150 service providers from coast to coast. We have prime areas and opportunities available for you to join our award winning team. Winner of The Canadian Franchise Association's Franchisee Choice Five consecutive years in a row and winner of the Canadian Franchise Associations Award of Excellence. A certified Woman owned WBE business. Winner of the President's Award of Excellence.

Unique Technology to Target Common Health Hazards
HDM – is the name that has been given to identify a purified, multi-use mineral that is derived from limestone.  Among its positive attributes is the ability to provide a barrier against fungus infestation, germs and pesky insects – and re-mediate areas where they exist.  HDM is free from any toxins and safe for humans.  It is categorised as GRAS – Generally Regarded as Safe for use in direct food contact as outlined for the US FDA Title 21 CFR 184.1205 regulations and is used as a preservative in food.  The company has adopted the mineral as its corporate name. The mineral HDM is a white powder that is sterile. What makes this a preferred and highly sought after technology is it is the only mineral purified to be free from hazardous materials such as arsenic, lead, aluminium, cadmium and barium and is certified as food-grade quality, harmless to humans and pets.  HDM possesses a very high pH level (upwards to 12.5) and eliminates fungus infestation and protects against its re-occurrence.  The high pH level also prevents the presence of noxious germs and is lethal to insects and their eggs.
LICE – Current treatment using pesticides and enzyme-based shampoos require multiple treatments and are not 100% effective because they do not kill lice eggs. Over the years, head lice have acquired resistance to current compounds.
While they may be partially effective in destroying adults they have little effect on their eggs which become adults – thus recycling the problem.
Resolution – HDM mineral is applied at the time of manufacture within a conditioner or shampoo.  The high pH alkalinity in the product immediately destroys lice including their eggs – but is also safe for humans and the environment.
The Power of Minerals Technology

I am pleased to offer you these quality environmental and eco-friendly products. I personally use and endorse these products and guarantee their effectiveness and value.